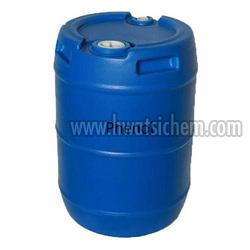 Phenol is a colorless- to- a white substance that is both a manufactured chemical and a natural substance. Phenol has a definite odor that is sweet and is primarily used in the production of phenolic resins and the manufacture of nylon and other synthetic fibers. Along with that phenol is also used in slimicides, disinfectant and antiseptic, and in medicinal preparations. Here listed below are a few uses of phenol.
• Vaccine Preservative: Phenol is used as a preservative for vaccines like Typhim Vi, ACAM2000, etc. They help to keep bacteria from growing in and contaminating the vaccine solutions. This provides a longer shelf life to such vaccines and helps to reduce the cost of making such vaccines to a great extent.
• Chemical Matrixectomy: Phenol is used in the treatment of severely ingrown toenails during the surgeries. This helps to stop the growth of toenail in the treatment patients. Up to now, phenol was the only treatment that could stop ingrown toenail in the affected patients but recently sodium hydroxide is slowly becoming more popular due to fewer complications.
• Phenol Injection: Phenol is also used to treat a condition such as muscle spasticity. This is a condition where the brain cannot communicate properly with the nerves and spinal cord which in turn results in muscle to become tight. Phenol is then injected to the muscles which helps limit the signals sent from your nerves to your muscles that cause contractions. Since muscle spasticity can hinder the ability to walk or talk, phenol injections allow the body to move more easily and feel less discomfort. This is especially more useful for larger muscles.
• Sore Throat Spray: This substance is used to provide relief from symptoms that are caused by sore throat, irritation in the mouth. This spray is very safe to use for a short period but read the ingredients label carefully to make sure you're not allergic to any other components of the spray. This spray is unsafe for children to use who are less than three years old. However, if you are experiencing other symptoms alongside sore throat it is advisable to see a doctor before you start using phenol spray.
• Soap and Antiseptic: Carbolic soap contains a phenol-based compound and is widely used throughout the world. These soaps are used to provide effective, low-cost hygiene to poverty-stricken communities by big organizations to assist undeveloped countries as foreign aid.
• Food and Cosmetic Preservative: Phenol based compound (BHT) is used by the food company to help prevent food from growing worse. Since it is safe to consume in a small amount it is approved by the FDA to use in cosmetics and food to help preserve them for longer shelf life.
Apart from the above-mentioned uses of phenol, it also has some health benefits. It is found that some phenol-based compound has cancer prevention properties. While the plant-based compound is known to be antioxidants and prevent damages to your DNA as well as long-term health effects. Several liquid phenol exporters in India provide bulk quantity products at market competitive prices to their customers all across the globe.